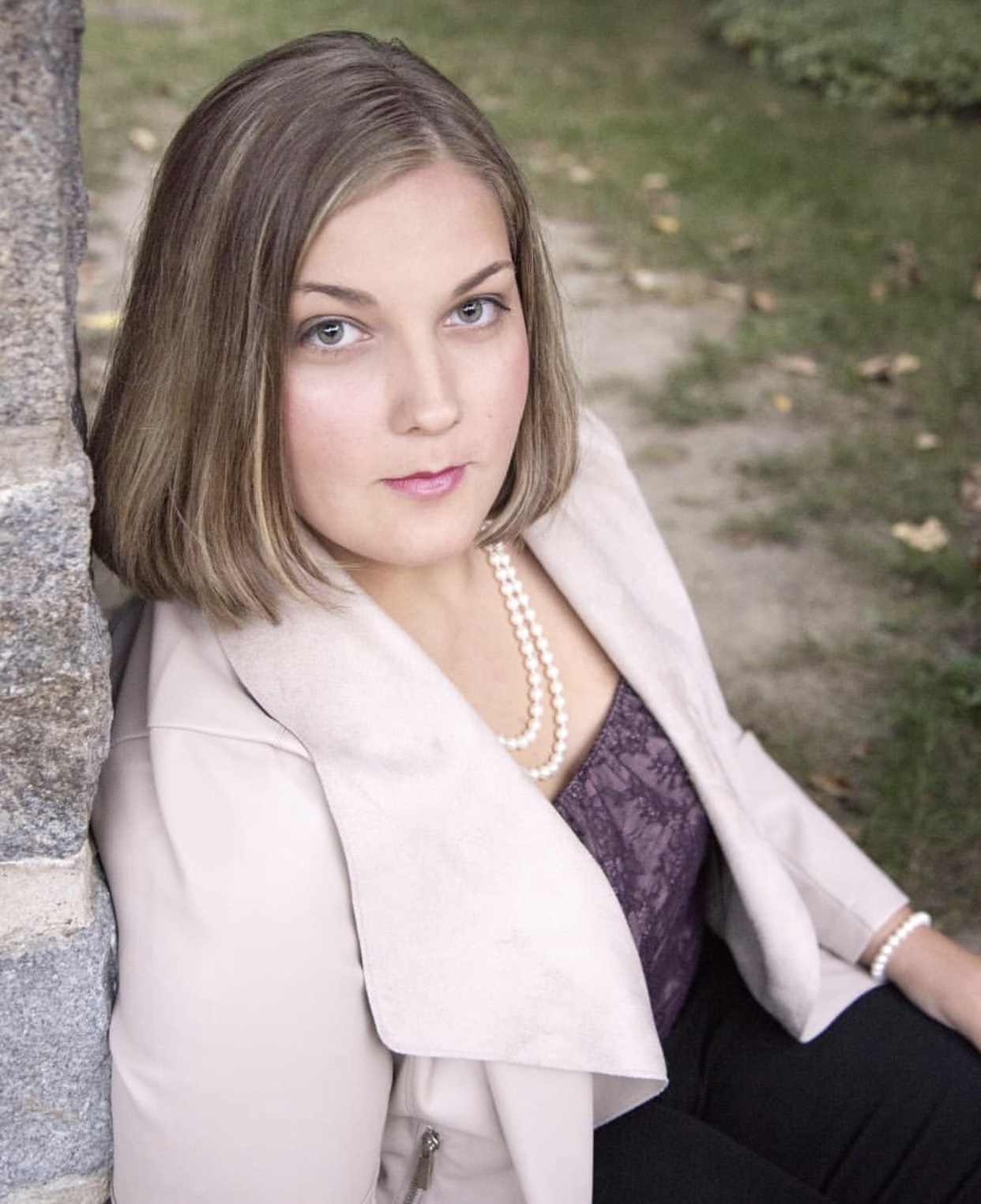 Alumna Interview – Camp VOICE
Oct 4, 2018
Megan Dickie, soprano
What's it like being in Camp VOICE? Hear the stories straight from our alumni.
Megan is a second generation VOICExperience kid! Her mother, Jane Shivick, attended one of our first programs. It was really special to have her daughter Megan in our Camp VOICE program in Savannah!
What was your first experience with opera?
My very first experience with opera was when I was very young. I have an opera singer as a mother so I have been listening to opera since day one. I learned "Sebben, crudele" at the age of 12 and after that it was smooth sailing. Opera will always have a special place in my heart!
Who or what inspired you to start singing or get more involved with opera?
Someone who inspired me to start singing was my mother, Jane Shivick. She was my first professional voice teacher and she helped me to get involved with even more singing opportunities as I grew up. She has always been there for me.
How does participating in a summer program differ from your school education? Are there any resources/contacts you've had access to BECAUSE of a summer program?
Participating in summer camps are different from school education because summer camps give you a lot more benefits. Artists are taken out of their comfort zone and are pushed together to make an amazing community. You get to know people from all around the country and even the world. You learn a lot more about who you are as a person. I have gained a great deal of contacts from all my years of going to summer camps.
What was your biggest takeaway from VOICExperience?
My biggest take away from VOICExperience was the understanding that music and our voices are the source of all happiness. No matter what is going on in our country music can provide that portal to a new state of mind and take our thoughts to a whole new dimension.
What was your favorite memory from VOICExperience? Any funny moments or epiphanies?
There are so many amazing memories from Camp VOICE! I think my favorite memory was when I got to sing for my mothers voice teacher, Maria Spacagna. Maria opened my eyes to so many new techniques and warmups. Even with just a couple lessons she trained my voice and I made great changes. We laughed and hugged every time we saw each other. I will never forget those lessons I had with Maria.
Why should artists participate in summer programs like VOICExperience?
Artists should participate in summer programs like VOICExperience because it is a type of experience that you cannot get everywhere. You get to meet and work with some of the best artists in the world and you get to know more about yourself and your voice.
What are you working on right now? Any programs or performances coming up?
At the moment, I am in a upcoming November production of "Working" at my high-school, Worcester Academy, in Worcester Massachusetts. I will be playing the role of Rose. I am also going to be singing in yearly recitals at Worcester Academy followed by a Senior Recital in late May.