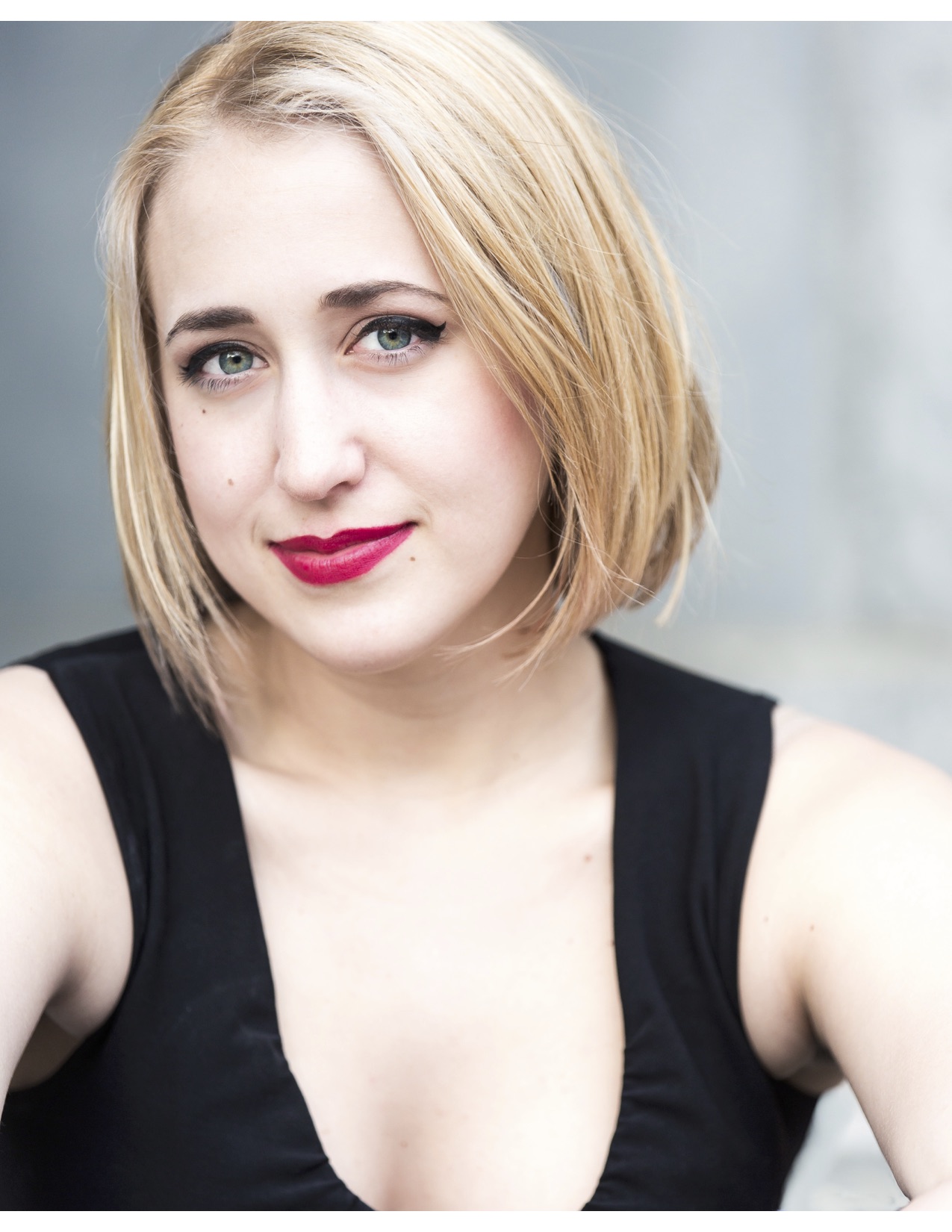 Alumna Interview – Florida VOICE Project
Oct 18, 2018
JoAnna Pope, mezzo soprano
What was your first experience with opera?
I was 18 years old and I was a freshman vocal performance major when I saw my first opera. I accompanied the upperclassmen's vocal pedagogy class to a Metropolitan Opera Live in HD broadcast at the local movie theater that was showing Wagner's Parsifal with Jonas Kaufmann and René Pape. Some may consider this to be a pretty late exposure to opera, especially considering that I was pursuing singing as my major. However, I am a firm believer in the strange cosmos that is life. That production, though it was not live which is the most effective way to view opera, was incredibly impactful. I thought to myself, "the type of skill and stamina and sheer intellect it takes to sing an opera is something I want and need to acquire." It was what drove me to study hard and work even harder to build my technique and knowledge of the world of opera.
Who or what inspired you to start singing or get more involved with opera?
That would be my first ever voice teacher, Dr. Kristen Johnson Gunn. She laid an incredible technical foundation while simultaneously becoming one of my most trusted allies in the process. She helped me to see the power that lies within myself as an artist and that what I have to offer is unique and must be shared. I had no idea what it meant to sing opera or how to even produce such a sound. However, she believed in me and showed me the importance in believing in myself. Dr. Gunn helped me see that with hard work and dedication, singing opera professionally is definitely possible.
How does participating in a summer program differ from your school education? Are there any resources/contacts you've had access to BECAUSE of a summer program?
Summer programs are great because of the amount of performing that you are able to do. Academic settings can often feel restrictive and limiting because of the underlying need to be "correct" or "technically perfect". However, a good summer program allows for young singers to have more artistic freedom and to make choices that feel true to the character without having to worry about what paper is due tomorrow or if your test next week is cumulative, etc.
What was your biggest takeaway from VOICExperience?
The biggest takeaway from VOICExperience was the priceless relationship that bloomed with Sherrill and Maria. They are absolute treasures to the art form and the things that I learned from them during my time at VOICExperience are things that I will carry with me for the duration of my career. The fact that I have gotten to work with them is still mind-blowing and I hope that many others will get to experience the same joy that I feel when I work with them.
What was your favorite memory from VOICExperience? Any funny moments or epiphanies?
One of my favorite moments was the diction work that Sherrill did during his masterclass. Hearing the work my colleagues accomplished in the short amount of time with Sherrill and the difference he was able to get from them was a huge "Aha" moment for me and has informed my singing since. Especially within my native language, English.
Why should artists participate in summer programs like VOICExperience?
Two words: They care. Sherrill and Maria care so much about young singers and their development and they are so willing to invest their time and energy to ensure that young singers leave their programs with more "stuff" in their toolbox. The amount of knowledge and advice they have to offer is astronomical in number for they know the business better than anyone and are more than willing to share their knowledge and experience with the next generation.
What are you working on right now? Any programs or performances coming up?
I am currently in Savannah, GA this week engaging in a cultivation series within the Savannah Voice Festival as a 2018 Milnes VOICE Studio Artist and I am so thrilled to be back with Sherrill and Maria! My next project coming up is a New Year's Eve performance of Die Fledermaus in the role of Prince Orlofsky with the Worcester Schubertiade in Boston, MA.