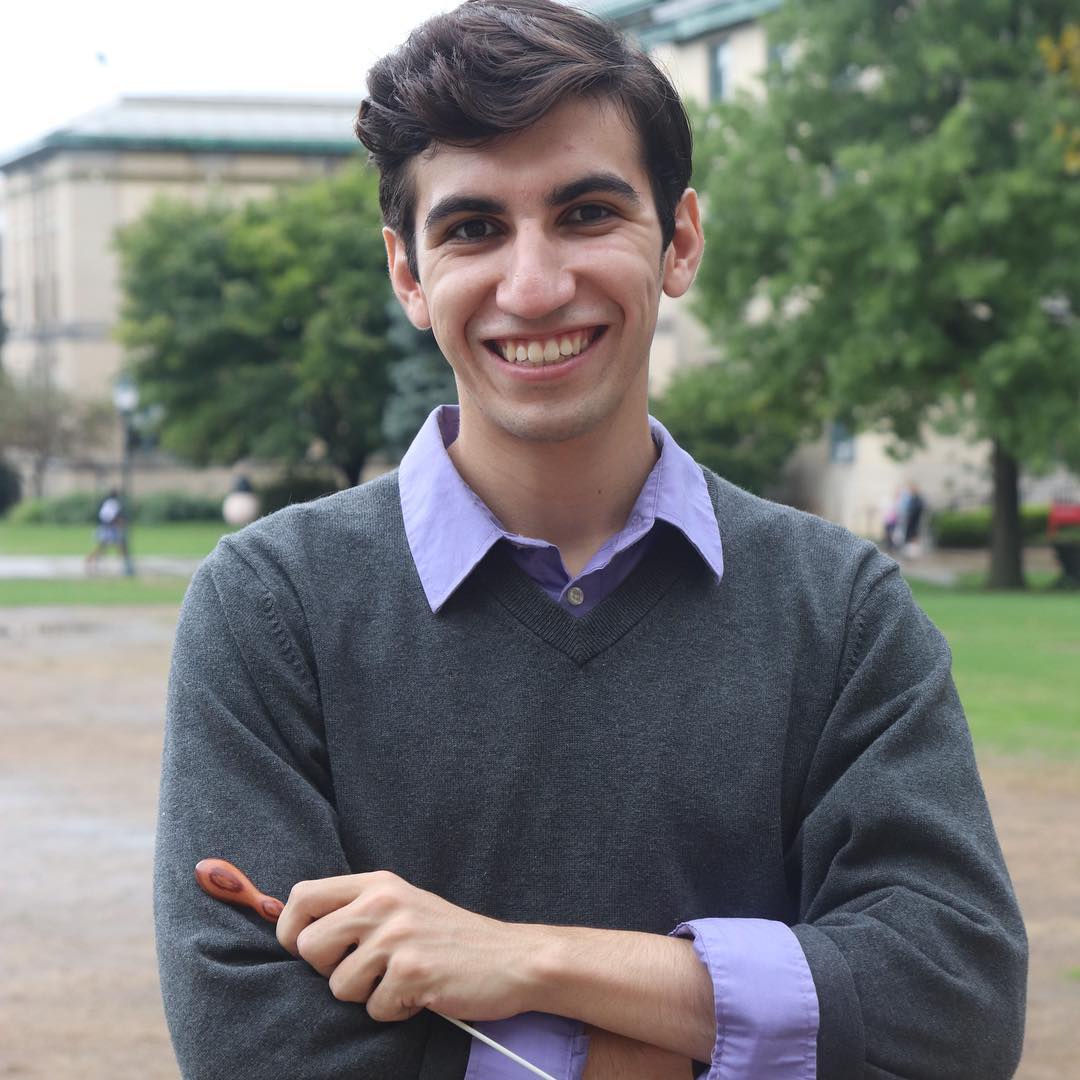 Alumnus Interview – Beyond the Stage
Sep 27, 2018
Caleb Glickman, conductor
What is it like being in the Beyond the Stage program? Hear the stories straight from our alumni.
Caleb joined us this past summer as an apprentice conductor for Michael Ching's opera Speed Dating Tonight! He's back at Carnegie Mellon University for his final year of his Bachelor's Degree in Vocal Performance and Conducting.
What was your first experience with opera?
My first experience in opera was in the children's chorus for LA Opera's production of Verdi's Otello in 2007, but for me the floodgates really opened after I sang the Third Spirit in Die Zauberflöte in 2008.
Who or what inspired you to start singing?
Growing up, I was a member of the Los Angeles Children's Chorus, which supplied chorus members for any productions of operas that needed kids at any point. They were the focal point that showed me this whole world of music that I hadn't experienced before. And since I was exposed to it at a fairly early age, I was lucky enough to grow up with it as a part of my life. At LA Opera, James Conlon was the conductor who inspired me to start thinking about pursuing conducting. When I was 13 or 14 I decided that I wanted to be a conductor, and there is nothing else in the world that I feel more fulfilled doing.
How does participating in a summer program differ from your school education?
Summer programs are starkly different from normal university training for a few reasons. For voice and conducting teachers, you only have a couple weeks to teach, as opposed to four years at a university, so you have to impart ideas and technique without being able to fully realize them to completion. Still, I consider it incredibly valuable to seek out these other professional opinions to broaden your potential as an artist. I have been able to reach out to a wider network of artists due to all of the talented people I meet at different summer programs. And these networks can help you as you apply to further study or to other young artist programs around the world.
What was your biggest takeaway from VOICExperience?
My biggest takeaway from VOICExperience was how to be ready for anything. The festival manages a daunting number of moving parts, and you always have to be prepared that something might change at the last minute. It will inevitably happen at any opera company or festival. But, if you can be someone who can jump in when it's needed, it will take you far.
What was your favorite memory from VOICExperience?
One of my favorite memories will be of my incredible host family, the Andersons. They have a GE Electric Toaster Oven from the 70's in their kitchen and swear by its superiority to any modern pop-up toaster. I was at first skeptical, but quickly found myself using it every morning. The best part was having the privilege to conduct Michael Ching's "Speed Dating Tonight!" at the end of the festival and more specifically perform the "Toaster Duet" dedicated to Kathie and Les since Michael had also stayed with them in the past.
Why should artists participate in summer programs like VOICExperience?
Artists should participate in summer programs like VOICExperience because the contacts you meet here can serve you well far into the future. The opera world is small, and the incredible staff in Savannah want us to realize that potential as we transition into the professional world.
What are you working on right now? Any programs or performances coming up?
I have a few upcoming projects this semester! I will be singing Figaro in Le Nozze di Figaro with CMU Opera alongside several previous participants of the Savannah Voice Festival. In November I will be conducting the premiere of a student written opera at the Composit-Opera Festival, and on part of the CMU All University Orchestra's Fall Concert. And in December, I will be conducting a semi-staged version of Handel's Judas Maccabeus and the All University Orchestra's Chamber Ensembles Winter Concert.