2020 VOICE Gala: New Date!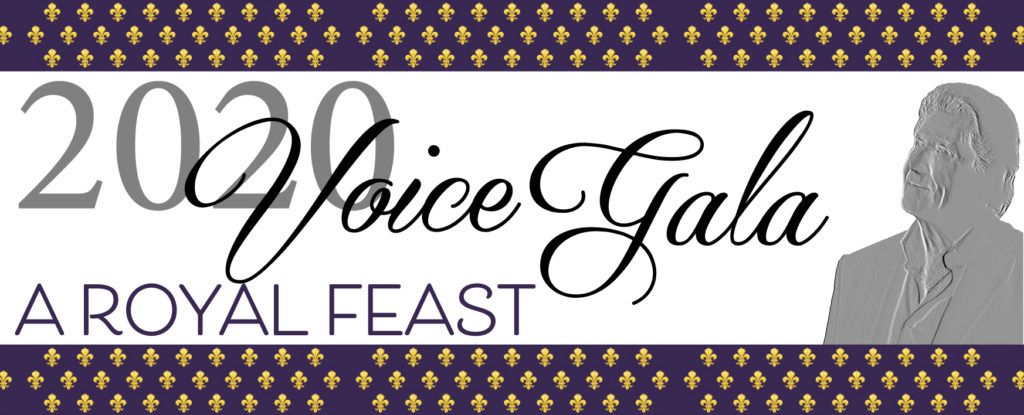 We invite you to enjoy
A ROYAL FEAST
Celebrate the 85th Birthday of legendary Sherrill Milnes,
and the 20th Anniversary of the Milnes VOICE Programs.
Renowned bass-baritone James Morris joins Milnes
to host this annual celebration of opera and song
to benefit arts education for
VOICExperience, a Sherrill Milnes VOICE Program.
Friday, November 6, 2020
The Harmonie Club | 4 East 60th Street | New York
6:00 PM Cocktail Reception
7:00 PM Dinner & Presentation
RSVP by October 23 | Formal Attire
Patron Levels:
Aria Ticket – $600
Support the study of the operatic art form
by providing a scholarship to help an artist attend
the Milnes VOICE studio summer programs.
Your name will be listed in our summer program book
as a scholarship donor.
Sponsor an Artist to attend the Gala
Artist Ticket – $300
Hosted by
legendary baritone and Co-founder of VOICExperience
SHERRILL MILNES
Gala Co-host
legendary bass-baritone
JAMES MORRIS
Gala co-host
With special guests
and performances by VOICExperience Alumni.